New Lubbesthorpe is the initiative of the 'Drummond Estate', and particularly of Fred Drummond. The Drummond family, who still live locally, have owned and farmed this land for over 150 years.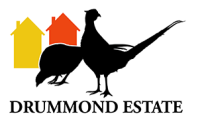 Proposals were first made in 2008 to create New Lubbesthorpe. Working closely with Blaby District Council and Leicestershire County Council, a major new community was planned. It provides much-needed new homes, jobs, facilities and services in a way that conserves the qualities of the local area and the features of the site, such as its established landscape of trees and woods, brooks, archaeology, history and ecology.
The plans were approved in 2014 and building soon commenced. We are progressively laying out the new infrastructure of roads, bridges, drainage systems and parks and are upgrading and connecting-in power, water and drainage networks. We have opened the first primary school and are planning the first neighbourhood centre. Working closely with our development partners, almost 500 of the first phase of new homes are built and the design of the second phase, a further 700 new homes, is underway, along with new strategic-scale places for business.
The proposals will be built-out over the next two decades and this will grow into a truly sustainable 21st Century new community. New Lubbesthorpe is fast-becoming one of the most attractive places to live in the region.
Unfortunately, Fred Drummond didn't live to see his plans reach fruition. His family, with their development partners, continues to nurture the creation of New Lubbesthorpe and we are sure that Fred would have been proud of how his ideas are now being realised.
More about New Lubbesthorpe